Our celebrities are just like you and I are struggling with body issues . They try dieting and exercise but never get the perfect results. Unlike us, they pass through a lot of pressure from their fans, and hateful comments from the trolls questioning how they look .
Their appearance robs thus them of their identity and happiness. To regain themselves they opt to go for weight loss surgeries . Most do not talk about it because of the stigma associated with it.
But here are a few celebrities candid enough to talk about their weight loss journey through weight-loss surgeries.
Gabourey Sidibe
One of the celebrities is Gabourey Sidibe. She had lap band surgery in 2016, after regularly working out with a trainer in an attempt to lose weight on her own. In her memoir, This Is Just My Face, she talks about when both she and her brother were diagnosed with Type 2 diabetes. The Oscar-nominated star ultimately decided to have the procedure, because she "didn't want to worry about all the effects that go along with diabetes,"
Sharon Osborne
She is the famous TV talent show X Factor judge, Sharon Osborne. She is famed for her rows with Simon Cowell and Louis Walsh and is no stranger to cosmetic surgery. Sharon has been open about her previous procedures to enhance her looks and keep her looking young.
Sharon talks about having the gastric band as no different. Sharon Osborne did not keep her weight loss surgery a secret as people were amazed by her transformation and 8-stone weight loss.
Carnie Wilson
Adding to the celebrities is the singer of Wilson Phillips fame has had two surgeries to take excess weight off. In 1999 she had a gastric bypass that initially had her shedding 150 pounds.
When she continued struggling with maintaining a healthy weight, she pursued Lap-Band surgery (a.k.a. gastric banding) in 2012. Wilson identified both struggles with eating habits and giving birth to her children as the biggest obstacles to maintaining a healthy weight.
Graham Elliot
At the age of 36, Master Chef judge Graham opted for the sleeve gastrectomy to reduce his 400-pound stature.
Graham's main reason to undergo the procedure was so that he could play with his kids. He had struggled with weight issues all his life. He told people daily that it was hard for him to get in and out of the car or tie his shoes or play with his kids.
READ ALSO
How to easily lower your body cholesterol
Top 8 healthy foods you should eat every weekend
Ryan Rex
Former NFL coach and current ESPN analyst Rex decided to get lap band surgery in Mary 2010 after his weight peaked at 348 pounds.
In an interview, Rex revealed that he tried many different diets, but they didn't work for him. It took convincing from some of his former players that he got the Lap band surgery. Rex tried all means to get down portion control it was a continuous process and the lap band surgery was his only option.
Catherine Kamau[Cate Actress]
Award-winning Kenyan actress Catherine Kamau aka Kate Actress has shared with her fans details of a gastric balloon procedure she recently underwent.
The actress has taken her fans through the process, right from consultation with the doctor to the actual procedure.
She said 'The first 3 days were a bit uncomfortable, this is because the body was fighting the foreign substance (gastric Balloon) in my body… it's a normal reaction. @nairobibariatric had me on hydration drip for 3 days and medication to ease the discomfort."
The mother of two also conveyed her gratitude to those who helped her through the procedure.
Anne Rice
The gothic novelist got a gastric bypass operation in 2003. At 254 pounds Anne couldn't walk without experiencing shortness of breath. She suffered from a sleep disorder Sleep apnea and had high blood pressure.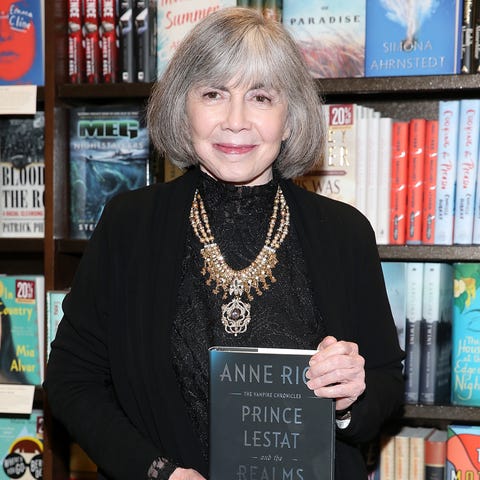 Six months after the procedure Ann lost 44 pounds and she said she doesn't regret the decision. She added' when you are fighting this type of battle your entire life surgery is the answer. Anne insists the surgery was her best decision as she feels like she has gotten a big part of her life back. She told this to the Times .