Kenyan students named winners in Elon Musk's Ksh 500M Prize
The foundation had called for teams with concepts for capturing Carbon dioxide from the atmosphere and oceans to make applications as part of the Carbon Removal Student Competition, XPRIZE.Terms of the applications included submission of concepts for CO2 removal and measurement, reporting and verification (MRV) technologies.
The team, Takachar (Safi Organics), was awarded on Wednesday, November 10, alongside 22 other teams drawn from around the world.
Launched in April,XPRIZE Carbon Removal is a Ksh10 billion (US$100 million) four-year global competition that invites innovators and teams from anywhere on the planet to create and demonstrate solutions that can pull carbon dioxide directly from the atmosphere or oceans.
To win the grand prize, teams must demonstrate a working solution at a scale of at least 1000 tonnes removed per year; model their costs at a scale of 1 million tonnes per year; and show a pathway to achieving a scale of gigatonnes per year in future, as validated by a third party.
According to its site, Takachar notes that it is "on a mission to address climate change by transforming massive amounts of waste biomass into marketable products around the world."
The foundation, which seeks to award Ksh10 billion(US$100 million ), has already given out Ksh500 million to the winning teams. Those that concentrated on CO2 removal bagged Ksh25 million(US$250,000) while those that were investigating Measurement, Reporting, and Verification (MRV) technologies earned Ksh10 million (US$100,000).
Read also;
Government disbands football Kenya federation
Top Rich footballers and their net worth
How to clear your pimples with natural products
"We want to make a truly meaningful impact. Carbon negativity, not neutrality. The ultimate goal is scalable carbon extraction technologies that are measured based on the 'fully considered cost per ton' which includes the environmental impact.
"This is not a theoretical competition; we want teams that will build real systems that can make a measurable impact and scale to a gigaton level. Whatever it takes, time is of the essence," stated Musk.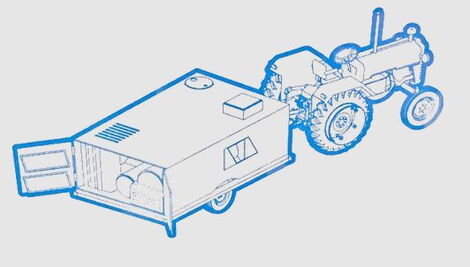 Arrest warrant issued against NYS scandal suspect
Editor Review;Ngirita is facing four counts of failing to pay taxes.
The businesswoman is accused of failing to pay taxes amounting to the aforementioned amount between December 2016 and December 27.
This is the second time an arrest warrant is being issued against Ngirita who is facing four counts of failure to submit a tax return and failure to pay tax.
She further claimed that all this stemmed from the fact that the boy could no longer attend Pembroke School due to an outstanding KSh 3.4 million debt.
She went on to plead with President Uhuru Kenyatta to step in and help her family out, which she felt was made to bear the heaviest brunt of the NYS corruption scandal.
"I want the President to know that we are being persecuted. My family has been through a lot. Even if I am a suspect, we have been persecuted for two years.
I used to work and all my money is stuck at NYS. I'd rather die or be thrown in jail than go through this
Read more
Kenya is ready to establish Embassy in Hungary
Hamisa Mobetto denies Rick Ross romance
Radio Jambo presenter pleads for Ksh 4.3m financial help
The veteran sports presenter at the Radio Africa-based station is seeking to raise funds to facilitate a kidney transplant in Turkey.
According to a notice shared on social media, Kuria's family is on a financial drive to raise Ksh4.3 million.
According to Toldo's colleague, Fred Arocho, the radio presenter has been unwell for some time and needs specialized treatment. 
"My brother and colleague at Radio Jambo, Toldo Kuria (Mzee Toldo), has been unwell for some time," Arocho confirmed.
"Mzee Toldo, our son, father, brother, and friend was recently diagnosed with kidney failure and requires an urgent kidney transplant.
This will be undertaken in Turkey and the total cost of the operation is Ksh4.3 million. 
"My good friend and football commentator Toldo Kuria is unwell and in dire need of your prayers and financial support. Any amount will be appreciated," Radull wrote.
Read also
Senator Mithika Linturi granted sh2m bail
Senator Mithika Linturi granted sh2m bail
The Nakuru magistrates court has granted Meru Senator Mithika Linturi a sh 2million cash bail or sh5 million conditional bond over alleged incitement remarks at a rally this past weekend.
Linturi is expected to report to the Directorate of Criminal Investigations (DCI) headquarters in Kiambu County weekly.
The High Court in Nakuru has also ordered the Meru Senator not to contact or intimidate any witnesses in the case either by proxy or personally.
"His free speech rights are limited that he should not make any comments on the case under investigation," Chief Magistrate Edna Nyaloti ruled Tuesday.
Linturi is facing charges of alleged incitement remarks he made during Deputy President William Ruto's rally in Eldoret on Saturday.
He was arrested on Sunday morning in Eldoret and driven to Nakuru before being taken to the DCI offices in Nairobi.
He was later returned to Kaptembwo Police Station where he spent the night.
Read also
Garden City eyes Sh226m rent as tenants fill space