Heavy Gun Fire Between The Police And Thugs In Kisumu Equity Angawa Branch
There was a heavy shoutout On Tuesday 23rd November between the police and thieves in Kisumu outside Equity Branch on Ang'awa Street.
A team of police officers led by Nyanza regional police commander Karanja Muiruri has been engaged in a gun battle with an unknown number of robbers for more than one hour.
The robbers are said to have raided the bank at about 11.30 am.
Three students who were within the bank were rescued as the gunshots rented the air.
They were rushed to the hospital in a police vehicle.
The female students were at the bank to pay school fees as they head back to school from their mid-term break.
Some of the staff who were inside the bank during the shoot-out have also been rescued.
"Thugs entered the bank and we do not know what is happening. All I know we have just heard gunshots and up until now, they are still inside the bank," a witness said.
It is not yet known whether there are casualties as the operations are still on.
The robbers are said to have lobbied the tear gas canisters inside the bank, causing fear among the staff and clients.
Moi's will shows how he divided mutli-billion wealth to his children
Court documents have shed insights on how Kenya's 2nd President, the late Mzee Daniel Arap Moi, shared multi-billion wealth among his eight children.
According to his Will presented in court, Moi left a 931-hectare parcel of land to be distributed among his five sons; Jonathan Kipkemboi Moi, Gideon Moi, Raymond Moi, Philip Moi and John Mark Moi.
He gave clear orders to his trustees at Kabarak University to share the ancestral land equally among his sons.
According to court documents, Moi also left Sh100 million cash for each of his daughters; Jenifer Chemutai Moi, Doris Chekorir Moi and June Chebet Moi.
The former President, however, did not include a contested Ksh2.5 billion parcel of land in Muthaiga, Nairobi, in his will.
The19.7-acre Muthaiga land was excluded from his Will dated November 15, 2005, and the rewritten Will a few years later.
The former chief family on the other hand wants the Moi family to pay Sh1 billion awarded to them following a land dispute.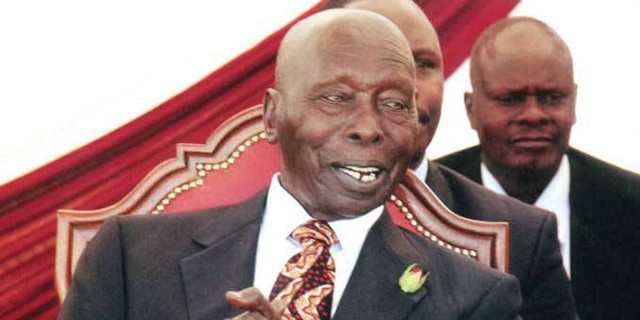 It also emerged that Moi wrote his will in 2010, ten years before he died on February 4, 2020.
His will is being executed by his lawyer Zehrabanu Janmohamed who also serves as a non-executive director of Standard Group Plc.
DCI Kinoti lands powerful role at Interpol
On Thursday, November 25 Criminal Investigations George Kinoti has been elected to the Interpol Africa Representative Executive Committee.
He will represent Africa in the powerful global body that brings together 195 member states.
Interpol held its annual General Assembly held in Istanbul, Turkey.
Kinoti, in his appreciation speech, acknowledged the efforts put in place in Kenya and other African nations to combat extremism.
Among the strategies that our country has put in place in the management of crime, is Kinoti's election to the decision-making table of the world's largest police organization.
It is also a vote of confidence in the Directorate of Criminal Investigations at the global stage
DCI Headquarters hosts the INTERPOL regional bureau for East and Central Africa
It also hosts Eastern Africa Counter-Terrorism Centre of Excellence, where all counter terror related operations within the region are coordinated.
Kinoti has acknowledged the efforts put in place by member countries in crime management & called upon them to work together, especially in the fight against terror.
"The realization that we cannot fight this monster alone has contributed to the successes that we have registered so far across the world as a result of cooperation," said the DCI chief.
INTERPOL works in conjunction with all member countries and international organizations including the United Nations to combat international crime.
About 470 police chiefs, ministers and other representatives from more than 160 countries attended the three-day meeting.
KRA officers intercept 30 women at JKIA, find smuggled gold
The Kenya Revenue Authority (KRA) Customs Officers Tuesday intercepted approximately 4.88 kilograms of gold and jewellery that was being smuggled through the Jomo Kenyatta International Airport (JKIA).
This was after the officers stationed at JKIA identified a group of approximately 30 female Kenyan travellers.
The travellers were departing from Nairobi to Mumbai, India through Doha. The valuables are worth Sh31 million.
The travellers are directly associated with three female travellers earlier intercepted entering Mumbai with approximate one kg of gold concealed internally on August 19, 2021.
Approximately 4.88kgs of undeclared gold and jewellery from 15 female passengers during body search by custom officers.
The 15 women who were on board the flight were asked to cancel the flight to allow for further investigations.
The intercepted gold and jewellery has been deposited in the Customs warehouse.
KRA encourages passengers to declare all cargo/items at the Ports of entry and exit as required under the provisions of the Second and Third Schedules of the EAC Customs Management Act, 2004.