Justin Bieber and other celebrities who had to pause their careers due to illness.
Sometimes we conclude that our celebrities do not undergo heath problems like normal people. This is because we believe their lifestyles are the best because of their money and having the best doctors and personnel on their side to check on them.
But celebrities are just like us it's only because of their accorded status. They can get sick.
Here is a list of celebrities with serious health conditions that forced them to put their career on hold.
Justin Bieber
Justin is one of the latest celebrities to cancel his world tour that began in February due to facial paralysis and the condition is caused by Ramsay Hunt Syndrome. In an Instagram video posted while apologizing to his fans the 28-year-old demonstrated.
As you can see this eye is not blinking. I can't smile on this side of my face… So there's full paralysis on this side of my face," he said.
Ramsay Hunt syndrome is when a shingles outbreak affects the facial nerve near someone's ears, say medical experts.
Venus Williams
Venus Williams is a famous tennis player who has scooped many winnings. She is living with the autoimmune disease Sjögren's syndrome. And was diagnosed in 2011.
Upon her diagnosis, Venus Williams had to put her tennis career on hold including dropping out of the major game in the second round of the U.S Open.
Williams sort the right treatment and had to switch up her diet and became vegan Open. It was only after that that she returned to her tennis playing career.
Avril Lavigne
Avril Lavigne a talented singer and songwriter in March 2015 opened up to People magazine that she had Lyme disease. Lyme disease is a bacterial infection that if left untreated can spread to joints and the nervous system.
The disease left Avril bedridden for five months and hence could not attend her concerts or perform. She said she felt like she couldn't breathe, talk or move.
Selena Gomez
This well-known American pop singer and actress was diagnosed with the autoimmune disease Lupus in 2013., When she confirmed her diagnosis Selena had to cancel her tour. The Lupus was so hard on Selena.
It led to her having kidney complications and needing a transplant her best friend donated it for her. She is now doing much better.
READ ALSO
512 group members in a WhatsApp group and other essential whatsapp updates in 2022
Wendy Williams
Famed for her talk show the Wendy William's talk show. The talk show host had to take three weeks off from her work in2018 after her confirmed diagnosis of Graves disease.
Graves disease affects the thyroid and can cause anxiety, hand tremours fatigue, and heat sensitivity.
Wendy complained her thyroid was totally painful. She urged women to begin putting themselves first because their families well beings depends on them being healthy. And urged them to get checked out.
Nick cannon
He is a host of his show the Nick Cannon Wild N out was diagnosed with Lupus in 2012 and was in his early thirties.
Before his diagnosis, Nick had no idea what Lupus was and he was very scared As he told The Huffington Post. It took him four years to have control of the Lupus flareups. He had to figure out how to eat properly and take preventative measures.
Lady Gaga
Lady Gaga tweeted the chronic illness and root source of pain she'd been living with: fibromyalgia.
In 2010 lady gaga told Larry King that Lupus runs in her bloodline and she tested borderline positive for the disease.IN 2013 Gaga had to cancel the remainder of her world tour because of synovitis, a disease linked with lupus and Rheumatoid arthritis.
Conclusion
Never ignore your body's warning signs.Go for checkups frequently.
Jay-Z and Blue Ivy at NBA Finals and other documented cute father daughter moments
Jay-Z has always enjoyed sharing moments with his lovely daughter Blue Ivy Carter. And on June 13, Jayz was joined by his 10-year-old daughter Blue Ivy at Game 5 of the NBA Finals.
There, they watched the Golden State Warriors clinch a 104-94 win and 3-2 lead over the Boston Celtics at the Chase Center in San Francisco.
The 52-year-old rapper and producer sat courtside with his eldest daughter, who bore a striking resemblance to mom Beyonce. They matched in all-black outfits; JAY-Z wore a black tee and joggers with white sneakers, while Blue Ivy sported a black leather jacket, black sweats, and black and white sneakers, accessorizing with hoop earrings.
Jayz has always loved his daughter and these amazing pictures at the game award ceremonies and even strolls all indicate the best father-daughter relationship.
Jayz and Blue Ivy at the Grammy awards
Jay-Z and his daughter were donning suits a the Grammy event. Jayz was holding Blue Ivy who had worn a tiny pink suit on his lap.
Jayz and Ivy at a seaside stroll
Rapper Jay-Z nestled little ivy in his arm during a Sea Side outing on Sunday. Shows how despite him being a great and busy businessman he has time for his daughter.
Jay-Z and blue ivy at the Lakers Game
Jayz and blue had a great and adorable date with his father at the L.A Lakers vs Clippers game.
Jay-Z and Ivy the 60th Grammy award ceremony
This was a special Grammy award ceremony as Blue Ivy Carter won a grammy award. It was special as Ivy was the second youngest Grammy Award winner and she won Best Music Video for her role in her Mother's Brown skin Girl visual.
Jay-Z and blue ivy at Carter attend the 66th NBA all-star game
Jay-Z and Blue Ivy Carter attend the 66th NBA All-Star Game at Smoothie King Center on February 19, 2017, in New Orleans, Louisiana. It was a very nice father-daughter moment.
Jay-Z and Ivy strolled the streets of New York.
Jay-Z and blue ivy stroll the streets of new york while donning baseball caps.
Jay-Z carrying Blue Ivy on stage at the MTV VMAs in 2014
Jay-Z was carrying blue ivy on stage at her first VMAs event. The duo father and daughter presented the Vanguard Award to Beyonce.
Beyonce CFDA awards Jay-Z and Blue Ivy attend the event
Beautiful photos taken in the event have Jayz carrying Blue. He was donning a black Tuxedo.
READ ALSO
Conclusion
Blue Ivy ad Jay-Z have cute father-daughter moments. Despite Jay-Z being a busy businessman, he has time to spend with his daughter.
Celebrities who have undergone weight loss surgery and their reasons
Our celebrities are just like you and I are struggling with body issues . They try dieting and exercise but never get the perfect results. Unlike us, they pass through a lot of pressure from their fans, and hateful comments from the trolls questioning how they look .
Their appearance robs thus them of their identity and happiness. To regain themselves they opt to go for weight loss surgeries . Most do not talk about it because of the stigma associated with it.
But here are a few celebrities candid enough to talk about their weight loss journey through weight-loss surgeries.
Gabourey Sidibe
One of the celebrities is Gabourey Sidibe. She had lap band surgery in 2016, after regularly working out with a trainer in an attempt to lose weight on her own. In her memoir, This Is Just My Face, she talks about when both she and her brother were diagnosed with Type 2 diabetes. The Oscar-nominated star ultimately decided to have the procedure, because she "didn't want to worry about all the effects that go along with diabetes,"
Sharon Osborne
She is the famous TV talent show X Factor judge, Sharon Osborne. She is famed for her rows with Simon Cowell and Louis Walsh and is no stranger to cosmetic surgery. Sharon has been open about her previous procedures to enhance her looks and keep her looking young.
Sharon talks about having the gastric band as no different. Sharon Osborne did not keep her weight loss surgery a secret as people were amazed by her transformation and 8-stone weight loss.
Carnie Wilson
Adding to the celebrities is the singer of Wilson Phillips fame has had two surgeries to take excess weight off. In 1999 she had a gastric bypass that initially had her shedding 150 pounds.
When she continued struggling with maintaining a healthy weight, she pursued Lap-Band surgery (a.k.a. gastric banding) in 2012. Wilson identified both struggles with eating habits and giving birth to her children as the biggest obstacles to maintaining a healthy weight.
Graham Elliot
At the age of 36, Master Chef judge Graham opted for the sleeve gastrectomy to reduce his 400-pound stature.
Graham's main reason to undergo the procedure was so that he could play with his kids. He had struggled with weight issues all his life. He told people daily that it was hard for him to get in and out of the car or tie his shoes or play with his kids.
READ ALSO
How to easily lower your body cholesterol
Top 8 healthy foods you should eat every weekend
Ryan Rex
Former NFL coach and current ESPN analyst Rex decided to get lap band surgery in Mary 2010 after his weight peaked at 348 pounds.
In an interview, Rex revealed that he tried many different diets, but they didn't work for him. It took convincing from some of his former players that he got the Lap band surgery. Rex tried all means to get down portion control it was a continuous process and the lap band surgery was his only option.
Catherine Kamau[Cate Actress]
Award-winning Kenyan actress Catherine Kamau aka Kate Actress has shared with her fans details of a gastric balloon procedure she recently underwent.
The actress has taken her fans through the process, right from consultation with the doctor to the actual procedure.
She said 'The first 3 days were a bit uncomfortable, this is because the body was fighting the foreign substance (gastric Balloon) in my body… it's a normal reaction. @nairobibariatric had me on hydration drip for 3 days and medication to ease the discomfort."
The mother of two also conveyed her gratitude to those who helped her through the procedure.
Anne Rice
The gothic novelist got a gastric bypass operation in 2003. At 254 pounds Anne couldn't walk without experiencing shortness of breath. She suffered from a sleep disorder Sleep apnea and had high blood pressure.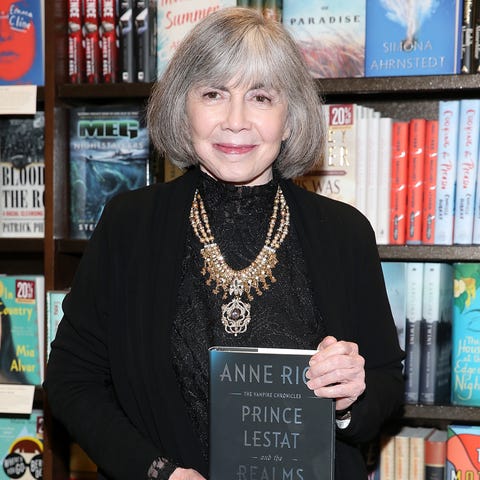 Six months after the procedure Ann lost 44 pounds and she said she doesn't regret the decision. She added' when you are fighting this type of battle your entire life surgery is the answer. Anne insists the surgery was her best decision as she feels like she has gotten a big part of her life back. She told this to the Times .
512 group members in a WhatsApp group and other essential WhatsApp updates in 2022
Whatsapp is a messaging app that has been fully embraced by people. It makes communication swift and easy. It's a messaging app that guarantees end-to-end encryption, clear video calls, and voice calls.
But in an era where there are messaging apps promising to give their users a wonderful messaging experience WhatsApp has decided to update its features to make its users happy.
Here are the top updates WhatsApp has rolled out to its users in 2022.
512 people in a group
WhatsApp users will from today 10th June 2022 be able to add up to 512 people to a group. This was a great rise from their previous 256 maximum earlier fixed by the platform. Whatsapp stated that the move took longer so as to ensure privacy and safe and secure communication.
Reaction to messages
You can long-press on the message you want to react to. The available emoji will pop up, and you can tap any of them to select. You'll see the reaction emoji at the bottom of the message bubble, and so will the person on the other end. You can check who has reacted to a message by tapping on the emoji on a message bubble.
Improve WhatsApp voice note
Whatsapp voice not has been around for a while but WhatsApp has improved its features. You do not have to be on a particular chat to listen to the voice note you can reply to other messages as you listen.
In case you close the vice message you can resume from where you left it. It lets you pause when recording a message s that you can get your thoughts n order. With voice notes, you get a chance to listen to them before sending them. It has an amazing waveform visualization that represents sound on the voice message indicating the recording is on.
Leaving group chats silently
Whatsapp is still in talks on how to add a feature that allows you to leave a group chat silently without alerting other members. Imagine leaving a group and no other group member knows it apart from the group admin.
READ ALSO
How To Increase Your Twitter Reach
Top 7 Dating sites for women that are 100% effective
Increase file transfer to 2GB
Right now if you want to send a file through WhatsApp the maximum should be 100mbs.More than that you have to back up the file on google drive before sending it.
With this upcoming update, the time the download of the file will be complete will be stipulated and it's advisable to download over wifi.