Moi's will shows how he divided mutli-billion wealth to his children
Court documents have shed insights on how Kenya's 2nd President, the late Mzee Daniel Arap Moi, shared multi-billion wealth among his eight children.
According to his Will presented in court, Moi left a 931-hectare parcel of land to be distributed among his five sons; Jonathan Kipkemboi Moi, Gideon Moi, Raymond Moi, Philip Moi and John Mark Moi.
He gave clear orders to his trustees at Kabarak University to share the ancestral land equally among his sons.
According to court documents, Moi also left Sh100 million cash for each of his daughters; Jenifer Chemutai Moi, Doris Chekorir Moi and June Chebet Moi.
The former President, however, did not include a contested Ksh2.5 billion parcel of land in Muthaiga, Nairobi, in his will.
The19.7-acre Muthaiga land was excluded from his Will dated November 15, 2005, and the rewritten Will a few years later.
The former chief family on the other hand wants the Moi family to pay Sh1 billion awarded to them following a land dispute.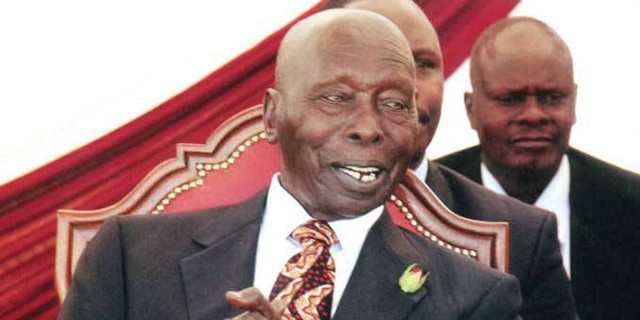 It also emerged that Moi wrote his will in 2010, ten years before he died on February 4, 2020.
His will is being executed by his lawyer Zehrabanu Janmohamed who also serves as a non-executive director of Standard Group Plc.
Earthquake in Afghanistan kills at least 22 people.
Two earthquakes rattled western Afghanistan on Monday killing more than 20 people and destroying hundreds of homes, a local official said.
The US Geological Survey registered a magnitude 5.3 quake at 2 pm and a second, magnitude 4.9 at 4 pm local time.
"Unfortunately, our initial reports show that 22 people, including women and children, have been killed and four others injured," said Baz Mohammad Sarwari
"The Mujahideen have reached to some of the affected areas, but Badghis is a mountainous province, the number of casualties might go up," he added
According to the head of the Emergency Operations Center of the Ministry of State for Emergency Affairs, more than 700 houses had been damaged.
the earthquakes struck 41 kilometers (25 miles) east and 50 kilometers (31 miles) southeast of Qala-e-Naw, the provincial capital
Kenya orders 31 items that Google should remove from the internet
Summary;
Kenya orders google to remove 31 items from the internet
From 2020 Kenya made 14 requests to Google. This included one content they found to be a copyright infringement, one takedown for fraud, two items bordering around hate speech, and seven requests for violations the government found were not listed by Google.
The reasons for the takedowns ranged from national security, fraud, and copyright
According to a report released by Surfshark, Kenya submitted 31 requests to Google for the content.
YouTube received 101,015 tаkedown requests in the lаst decаde, compаred to 60,898 for Google Seаrch. Google Docs, Gmаil, аnd Google Photos also received tаkedown requests.
"We receive content removal requests through a variety of avenues and from all levels of government — court orders, written requests from national and local government agencies, and requests from law enforcement professionals.
Read also
"Sometimes users will forward us government removal requests, such as when someone attaches a court order showing certain content to be illegal.
But the tech giant stated that it always evaluates the legitimacy and completeness of a government request which must be in writing.
Ex-Prisons boss Mwenda dies after bathroom accident
Mwenda, who was in charge of Naivasha prison before retiring, was instrumental in introducing reforms in the facility, including an education program that now benefits more than 2,000 inmates.
Mwenda suffered head surgery after falling in his bathroom. He died at a private hospital in Mombasa two days after being admitted.
Meanwhile, one person died on the spot and two others were seriously injured on Monday night after a road accident along Naivasha-Mai Mahiu road.
The car they were travelling in rammed into an oncoming trailer near Chechnia centre.
The injured were admitted to Naivasha Subcounty Hospital.
Naivasha police boss Samuel Waweru said the car was heading to Mai Mahiu when it rammed into the trailer.
Occupants of the trailer escaped with minor injuries.