She was also the first woman to head the Non-Governmental Organization (NGO) council.
After working at the council for a while, Rogo refused to step down as the chairperson, despite numerous calls for her resignation. She barricaded herself in the council's offices and refused to resign.
In political circles, her name stands out for controversy, sometimes being regarded a political activist or a rebel without a cause.
Occasionally, Manduli has contested in some grueling elections, where she has been called names, beaten or her property destroyed. During the 2007 general elections, she was physically assaulted after a heated argument at her party's function. Her first marriage, which she describes as rocky, ended in a bitter divorce and completely changed her perception on marriage. "I was still very young. I received no financial assistance from him (ex-husband) and had to toil day and night to take care of my family."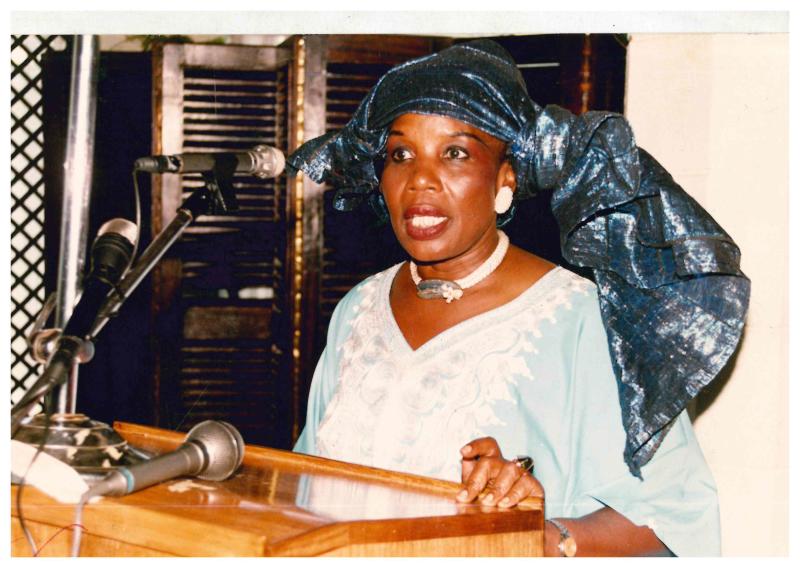 "I will not let my daughters marry without prenuptial agreements," she says adding that lazy men will take advantage of hardworking women. "Men cannot be trusted to take care of the children after a woman passed on due to their polygamous nature."
Armed with lessons well learned from her first marriage, she later got married to Misheck Norman Manduli, a descendant of the Lunda dynasty, one of Zambia's royal families. Her second marriage seemed demanding, but she loved every moment. She got one son from her second marriage before her husband passed on in 2003. She tries to fill the void left by her late husband through reading books – particularly biographies and autobiographies. To her, this is the best way to keep up to date, speak and write well.
But it is her signature headgear that completes her look. Without it, she says it is as good as seeing a bride without makeup on her wedding day.
The vocal Manduli last appeared on Citizen TV's JKL show, Wednesday, May 17, 2017.