Alpha Conde
The president of Guinea, Alpha Conde rides on an armored Mercedes Benz and is guarded by high-speed police motorcycle. When he is to visit the public he is guarded by more than 20 presidential guards.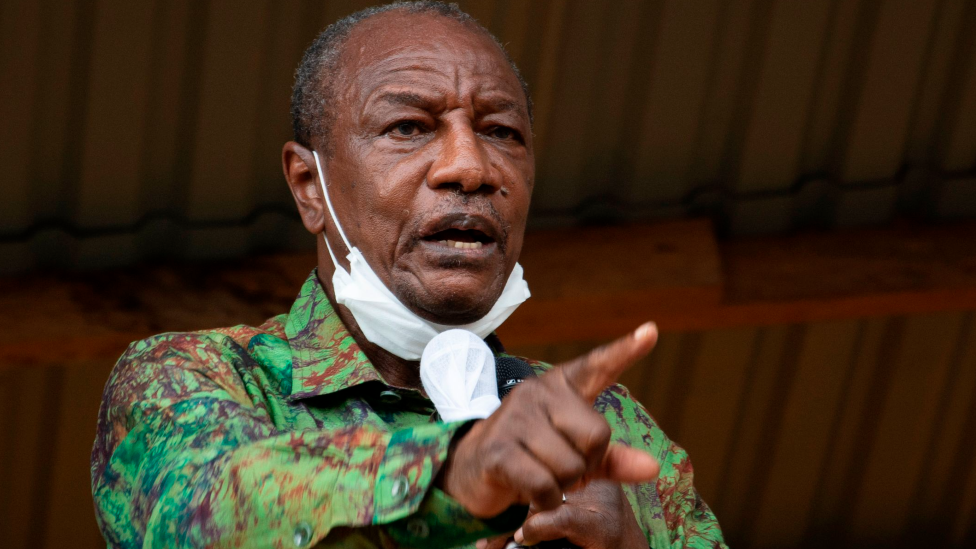 Uhuru Kenyatta
President Uhuru, the president of Kenya rides in armored land cruiser 200. His convoyed comprises of high speed police motorcycle, several of expensive cars like Mercedes Benz X class and guarded by more than ten presidential guards.
Paul Kagame
He drives Rangerover which cost $550,000. He is always guarded by high speed Mercedes Benz, several police motorcycle and land cruisers.
President Paul is the president of Rwanda. He is the most loved president in Africa since he has taken it upon himself to call out bad leadership Africa and as well expose bad Western influence in African politics.
Cyril Ramaphosa
Cyril Ramaphosa is the fifith and current president of South Africa, one of the most beautiful and developed countries in Africa. He became the president of south Africa in 2019 and is on the list of the most protected African presidents.
Muhammadou Buhari
Muhammadou Buhari became the president of Nigeria in 2015, Being the president of the most populous country in Africa, Buhari is definately one of the most protected presidents in Africa. His safety and protection is of utmost importance to the people of Nigeria. His presidential Motorcade is one of the largest and most impresive in Africa. Buhari's security is very tight, His Motorcade always comprises of high speed police motorcycle, several presidential guards which he takes with him when he goes on Official Assignments both in and out of the country.