Wanjigi gifts Eric Omondi new Chrysler Crossfire Coupe
Eric Omondi who has declared his support for Wanjigi was gifted the Chrystler Crossfire during a visit to the businessman's home in Muthaiga.
The black two-seater car is a token of appreciation for the content creator who has undertaken to spread word about Wanjigi's candidacy.
A glimpse inside the car shows that it was recently tuned to give it a fresh sporty look.
The name "Crossfire" refers to the two character lines that run from front to rear along the body sides — their crease directions cross below the mirrors on the door panels.
"You are doing a good job by marketing this dream to the entire nation. Ni lazima tufagie wote na hii gari ni ya kuspread hiyo message. It is a very solid car," the billionaire told Eric as he handed over the keys.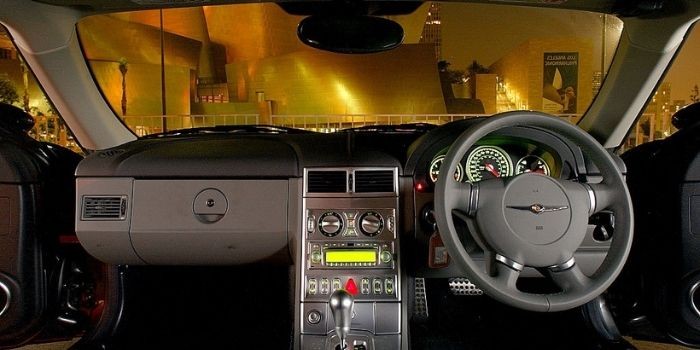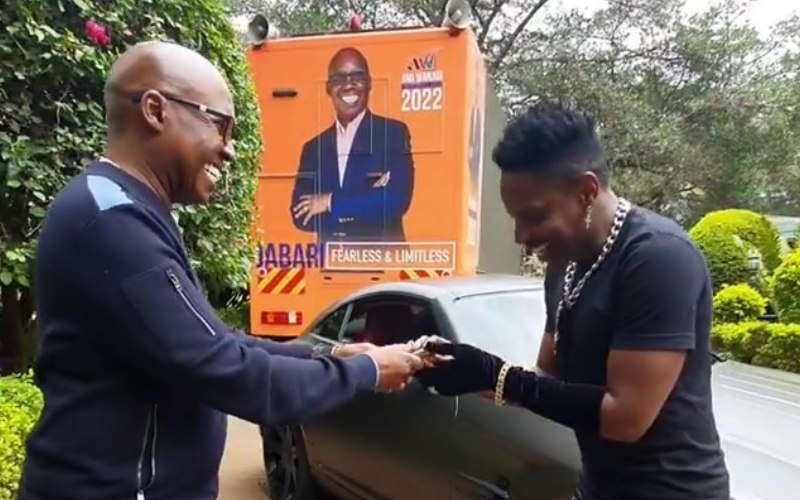 Civil servant's accounts frozen after audit places his net worth at ksh 138M
According to a local media report, the frozen accounts belonged to a Senior Manager at the Kenya Electricity Transmission Company (KETRACO) which is a 100% state-owned corporation.
The Ethics and Anti-Corruption Commission (EACC) accused the government worker of illegally amassing the wealth whose value has been pegged at Ksh138 million.
He was accused of influencing tenders at the company and has invested in various properties across the country including eight high-end cars.
EACC claimed that the employee has over 40 properties sprawled across Nairobi, Nakuru, and Nyandarua Counties.
Read also
Rihanna named Barbados 'National Hero'
Diana Marua says it will cost Ksh850K to book her for a per show
"An order be and is hereby issued prohibiting the respondent (Njehia) his agents, servants or any other person from withdrawing, transferring, dispose, wasting and/or in any other way dealing with the funds held in the Sacco and investment accounts listed," ruled the judge.
"Preliminary investigations reveal that the respondent (Njehia) has amassed a lot of wealth as a result of the corrupt conduct including over forty (40) landed properties in Nairobi, Nakuru and Nyandarua Counties.
"It is becoming evident that the Respondent (Njehia) has unexplained assets disproportionate to his known legitimate source of income and specifically his salary as a public officer," stated EACC in court documents.
22-year-old female terror suspect makes shocking revelations about Alshababb after being arrested
According to a police, OB report number 27/30/11/2021 filed at Songhor police station in Tindiret sub-county.
The 22-year-old Sheril Vugusta Lodenyo was arrested at Kamalambu village in Songhor ward following a tip-off from members of the public.
Sheril, who hails from Chavakali in Vihiga county, told the police that indeed she had links with the Al Shabaab group who she says kidnapped her in 2019 and trained her on conducting their illegal operations.
"The suspect alleged to have escaped through Lamu/Mombasa and headed to her home county where she allegedly stayed until August 2021 and later to Kamalambu to date.
Read also
Thika residents staring at huge losses after floods
Exciting times for teachers as TSC launches digital leave application
Get rid of smelly feet in these 6 easy steps
Information received is that she has been attending recent KDF recruiting centers. Motive yet to be established,"
The suspect was taken to Kapsabet police station for detention before being moved to Eldoret where the Anti Terror Police Unit (ATPU) will pick her from for further processing.
The suspect, who was cohabiting with her boyfriend, is said to have later escaped from the death-dealing terror group after which she retreated to her rural home in Vihiga before moving in with her boyfriend in the Nandi village.
Diana Marua says it will cost Ksh850K to book her for a performance
Newly established rapper Diana B is gaining traction after releasing her first song " Hatutaachana"yet again after revealing her rate card.
On Tuesday, November 30 Diana Bahati revealed that fans will have to incur a total of Ksh850K to hire her for a performance.
"Why are people shocked at my rate card??? Just Ksh 850,000?? Kwani wasanii wanalipangwa pesa ngapi???
For bookings call my management. Diana B on this!" she wrote on social media.
His husband during an interview he revealed that it will cost event managers and promoters KSh 850,000 to book his wife Diana Marua for a performance.
"A normal appearance when she is called to appear as a vlogger is KSh 500,000, so the management rated her at around KSh 850,000 per show," Bahati announced.
While it may look a little overpriced, on Monday, November, 29 debut song dropped has so far garnered over 640K views with a train of comments and over 45K likes
However, the song is not currently trending on the video app.
Related topics
Bahati finally launches lover Diana Marua as the new female artist in town.
Marua claimed that she has written to Youtube to request that her channel be changed from a blogger to an artist in order to get better results.
To her, the song should be among the top trending songs as it is gaining views every second.
"Trending on Twitter #1 Trending on blogs #1 Trending on radio & TV Topics #1 Trending on YouTube .
But they are still shocked because they don't believe it's DIANA B! on such punch lines 😅😅😅
I think I need to drop another hot-hit rap track for YouTube to believe #1 trending is destined position! Should I drop it now? she quipped.