Nigeria
A combination of a GNI per capita of $906, life expectancy of 60.4 years, and a mean 2 years of schooling (against an expected 5.4) lead to Nigeria topping the UN's human development report as the world's poorest country. World Bank data from 2014 estimate 44.5% of the country's population of 21.5 million living in extreme poverty.
Concern has worked in Niger for 16 years, helping communities face several daunting development challenges, which are exacerbated by terrorist incursions, migration, climate change, and excessive population growth. Poverty manifests in Niger through high levels of food insecurity, illnesses including endemic malaria, and poor access to services including water and sanitation. Crises around agriculture have compounded into hunger and nutrition issues and have affected much of the Nigerien population in the last 20 years, jeopardizing the lives of millions of people. This has led to three major crises in the last 10 years.
South Sudan
The Republic of southern Sudan gained independence in July 2011, but has experienced a long history of conflict, displacement, and deepening humanitarian needs. As of 2016, the World Bank estimates over 82% of the South Sudanese population are living in extreme poverty. While mean years of schooling are comparable to expected years (4.8 and 4.9 years, respectively), life expectancy is just 57.3 years and GNI per capita is $963. Widespread displacement puts untold pressure on people's ability to cope, with over 2 million South Sudanese refugees living abroad and another 1.74 million internally displaced.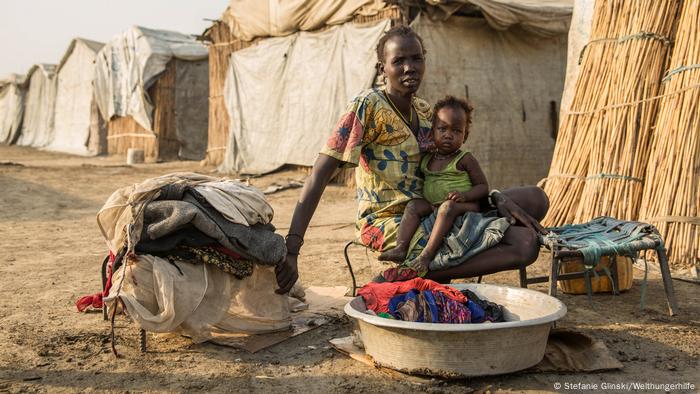 Concern's work in South Sudan has gone hand-in-hand with the country's timeline. In response to the growing needs, we provide emergency, resilience and long-term development programming.
Chad
Despite a $4 billion pipeline that links the country's oil fields to coastline terminals,Chad is one of the world's poorest countries thanks to poor infrastructure and conflict (most notably from the militant group Boko Haram). Ongoing conflict and the effects of climate change mean that nearly 48% of Chadians live in a state of economic vulnerability (per World Bank data from 2011). The country's per capita CNI is $1,750 and its average life expectancy is 53.2 years. Most children receive a mean of 2.3 years of schooling (compared to the expected 8 years).
Concern has worked in Chad for 12 years, and in the last 2 years we've stepped up our efforts in an already-precarious country following added aggravation that has left 4.7 million people in need of humanitarian assistance. We are responding to the humanitarian needs of displaced populations in the Lake Chad area, implementing health and nutrition programmes to deliver life-saving assistance. Our work in the Sila region of eastern Chad focuses on building community resilience to counter potential disasters.
Burundi
The Republic of Burundi has been in conflict consistently since gaining independence from Belgium in 1962. Culminating in civil war in 1994, the conflict has left nearly 65% of the population living in extreme poverty (according to 2014 data from the World Bank). Its GNI per capita is a mere $702, with a life expectancy of 57.9 years. Most children only complete 3 years of schooling, against an expected education of 11.7 years.
We've worked in Burundi since 1997. Our current focus is programs around health, nutrition, and livelihoods. Concern's community-based health and nutrition work has been successful here, especially with improving the nutrition and overall health of those excluded from the national health system. Additionally, we place a high priority on maternal and child health in Burundi. With 740 deaths per 100,000 live births, the country is one of the most dangerous places in the world to have a child.
Mali
The fourth-largest country on the African continent, Mali's capital of Bamako once flourished as a trading post. Today, however, the country (which gained independence from France in 1960) has a GNI per capita of $1,953 and a life expectancy of 58.5. Ongoing war and conflict mean that the mean years of schooling in the country is just 2.3 (compared to an expected 7.7 years of schooling). The World Bank's most recent data from 2009 reveal that over 41% of the population lives below the poverty line.
Burkina Faso
Bordered by both Mali and Niger , Burkina Faso is another former French colony that has suffered conflict and coups following its independence in 1960. Drought has also plagued the country, resulting in a mean 1.5 years of schooling compared to the expected 8.5 years. Burkina Faso's GNI per capita is $1,650, with a life expectancy of 60.8. The World Bank's 2014 data indicate just over 40% of the population living in poverty.